Related Content
Twenty-five years ago, a global revolution started in Cairo when 179 world leaders met at the International Conference on Population and Development...
Fifty years ago, it was hard for women to obtain contraception and relatively easy to die giving birth. Many women were unable to decide whom and...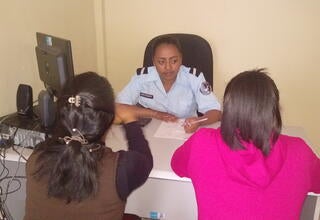 Rasoa, 31-year-old, is a gender-based violence survivor. After daring to take the brink of denunciation, she benefited from the services of a...
Pages