Related Content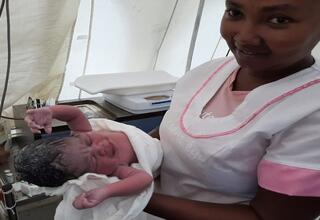 May 5, 2022, at 3:00 p.m., baby Noelia with a birthweight of 2.5kgs let out her first cry inside the UNFPA tent, serving as temporary maternity ward...
How is menstruation related to human rights? When does menstruation start? What are common myths and taboos about menstruation? What is period...
The aim of these personal stories from midwives and the findings in this report are to stimulate policy discussions and enable evidence-based...
Pages