You are here
Representative a.i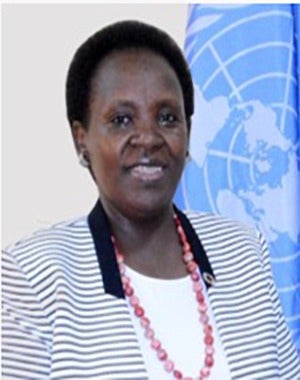 Espérance Fundira
Ms. Fundira is UNFPA Representative a.i in Madagascar, and Country Director a.i. for Comoros, Mauritius and Seychelles since March 2020, having worked with UNFPA for over 20 years and dedicated her life to the cause and service of empowering women and girls. Prior to her assignment in Madagascar, Ms. Fundira was UNFPA Representative in South Sudan, Uganda, Liberia, Malawi and Lesotho.
In addition to her responsibilities as UNFPA Representative, Ms. Fundira served in Liberia as UN Resident Coordinator a.i./ Humanitarian Coordinator a.i., UN Field Security Officer  and chairperson of the UN Theme Group on Gender in Malawi.
Before her appointment as Representative, Ms. Fundira served as Programme Specialist for Central and West Africa at the UNFPA Headquarters in New York (September 1999-January 2005) and Programme Officer/Assistant Representative in UNFPA Gabon (1989-1999).
Ms. Fundira has a Bachelor's Degree in Social Science and Master's Degree in International Relations from the University of Yaounde, Cameroun. She's a Rwandese national, she's fluent in English, French, Kinyarwanda and Kiswahili.