COVID-19 Threatens to Exacerbate Inequalities Faced by Many Living with HIV Statement by UNFPA Executive Director Dr. Natalia Kanem On World AIDS Day, 1 December 2020
A new High-Level Commission of advocates, experts and activists was established today to help commitments to women's health and rights made at the 2019 Nairobi Summit on ICPD25 stay on track, even during COVID-19, which is blocking access to essential services.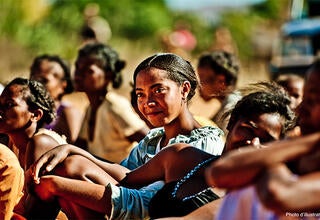 My name is Narindra, 19 years old. I've lived with my mother since my parents split up twelve years ago. Four years ago, when I was 15, I was in nineth grade at high-school, and when I got my BEPC certificate, my mother forced me to marry and live with a 45-year-old married man, a businessman. She said it was to support my little brothers and sisters as my father didn't want to help us anymore. I didn'...