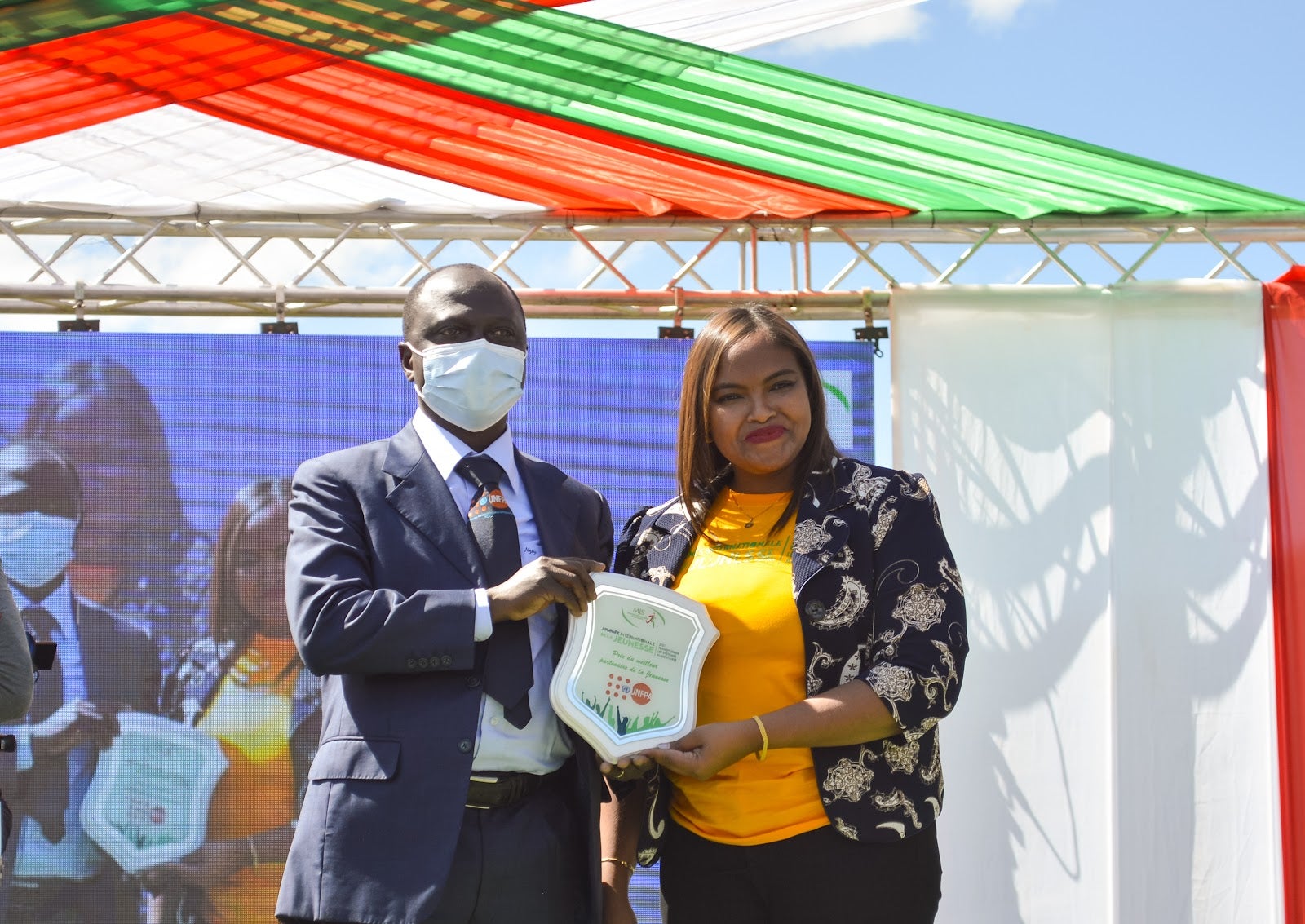 The International Youth Day 2021 was celebrated in Madagascar under the international theme of the year: "Transforming food systems: youth innovations for the human and planetary health". The event was organized in partnership with the Ministry of Youth and Sports, the UN System and development partners on August 12th., 2021 and it was streamed live on Facebook reaching 2 500 young people.
UNFPA, as lead of the UN Youth Thematic Group, delivered remarks on behalf of development partners stressing the importance of investing in youth in terms of innovation, health, nutrition and well-being. Since 64% of Malagasy population are below 25 years old, the efforts to transform the food systems cannot be successful without the youth participation and the youth leadership.
Awareness raising sessions on youth sexual and reproductive health and rights as well as panel discussions on a good nutrition, guaranteeing a healthy generation; transforming food systems: youth innovations for the human and planetary health; Adolescents and youth commitment, pillar of the food systems transformation in Madagascar were held.
The national celebration was used as a platform to make a call to action:
to support young people to develop and lead innovative solutions that will improve their communities' adaptive capacities
to include investment on health, education, women and youth empowerment in climate action plans, particularly for adolescent girls.
In recognition of UNFPA effort to deliver a world where the potential of every young person is fulfilled, the Ministry of Youth and Sports granted UNFPA with "Best Youth Partner Award".